Web Strategy & Consulting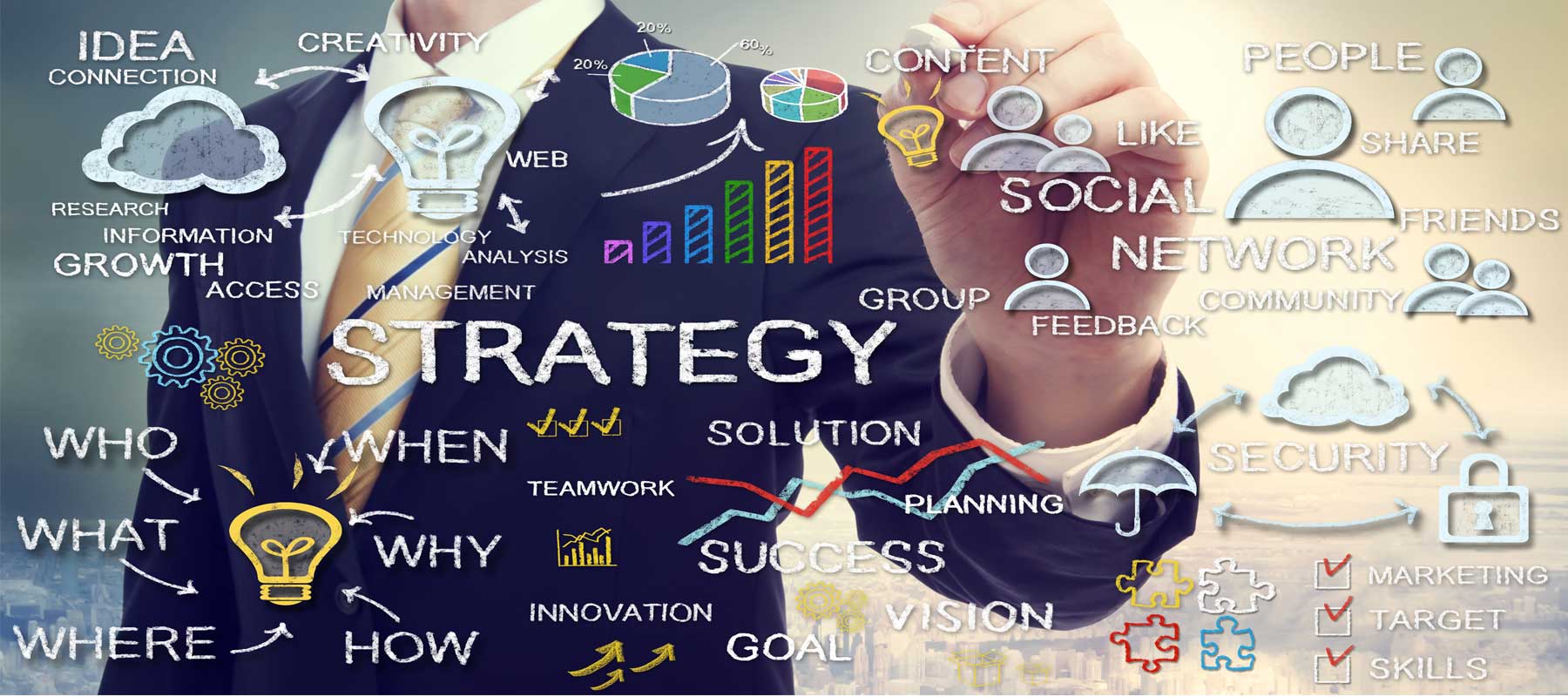 Does your organization have a web strategy?  A blueprint and roadmap for greater online success? We firmly believe that formulating and implementing a sound web strategy is crucial to the overall success of all your online efforts.
So what exactly is web strategy and why is it so important? Web strategy is a long-term strategic plan that outlines how an organization will create, develop and grow its online presence to achieve its overall objectives in the optimal and most effective way possible. It is important because it aligns an organization's online efforts with its goals and overall strategy. It can be a valuable guide in the selection of the right tools, technology, and platforms to deploy online solutions. It can also serve as a roadmap in manging all of its web initiatives, and in adapting to changing technology trends and opportunities.
An effective web strategy requires knowledge and expertise in business, technology, design, user experience, web development, marketing and online trends. A good web strategist has the skills and experience to weave elements from all these domains into a single, cohesive strategic plan for the organization.
At FrontPoint we pride ourselves in being able to provide all these capabilities to our clients. We start by asking questions such as :
What are the organization's overall goals?
What role does the organization's online presence play in its business development and growth?
What tools and technologies are currently deployed and what is their effectiveness?
What online trends and opportunities can be leveraged to gain a competitive advantage?
How can we increase overall traffic, improve engagement and increase conversions from visitor to leads or sales?
What revenue models can be implemented to improve monetization of our current traffic?
What can be done to improve the organization's ability to provide greater value to all stakeholders through its online presence?
Our expertise and experience in web strategy comes from over almost two decades of delivering a wide variety of web solutions to thousands of customers globally in a diverse range of industries and domains. We have honed our business, technology, design, and marketing skills over these years and developed a very keen sense of recognizing trends and opportunities. We are also helped by our founder & CEO's unique background, training and experience in business, technology, entrepreneurship and thought leadership.
So whether you are a startup, a small business or a large enterprise, find out how we can help you formulate a web strategy for greater online success. Contact or call us for a free consultation today.